Gaylor Peak 2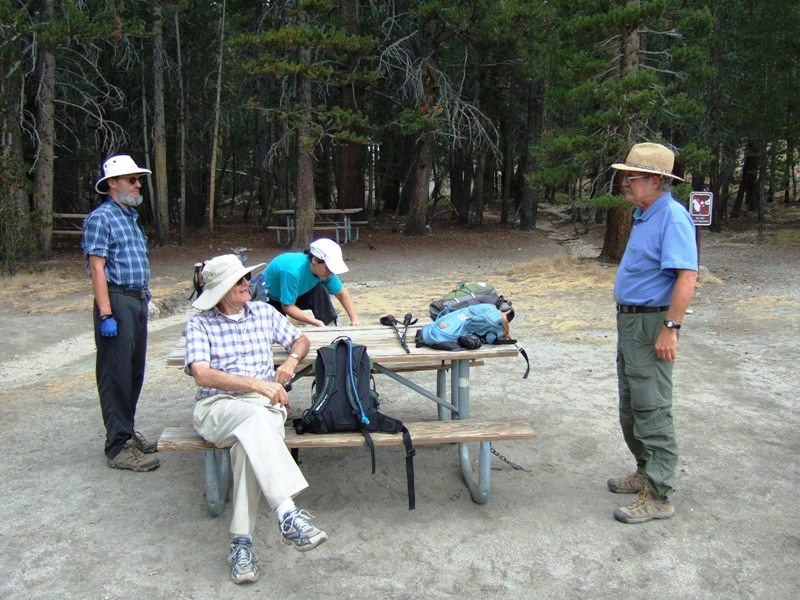 Picture courtesy of Bill Bushnell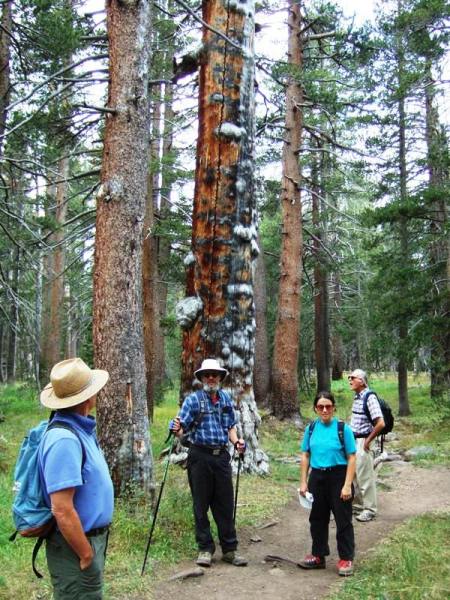 Picture courtesy of Bill Bushnell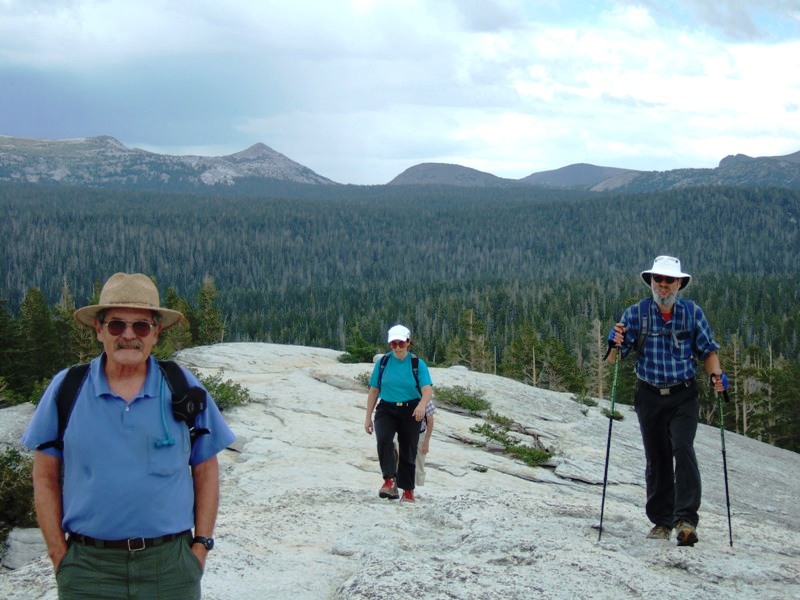 Picture courtesy of Bill Bushnell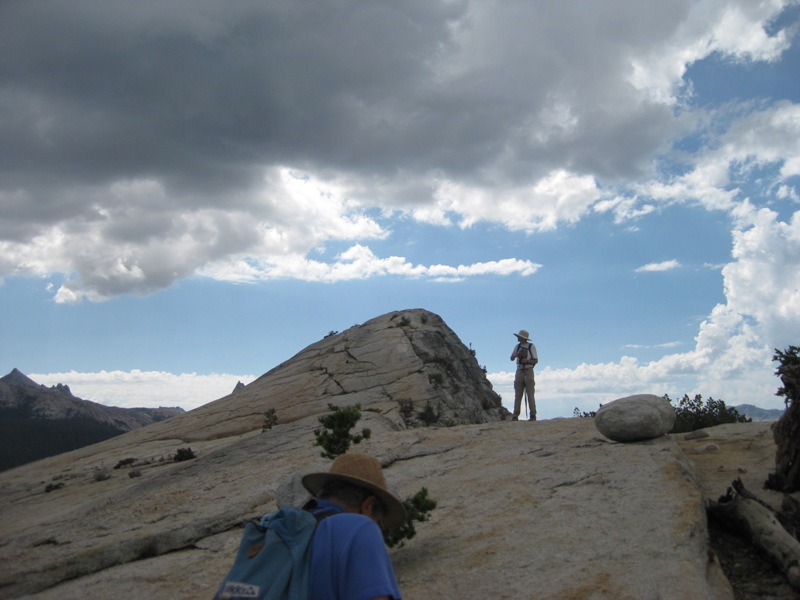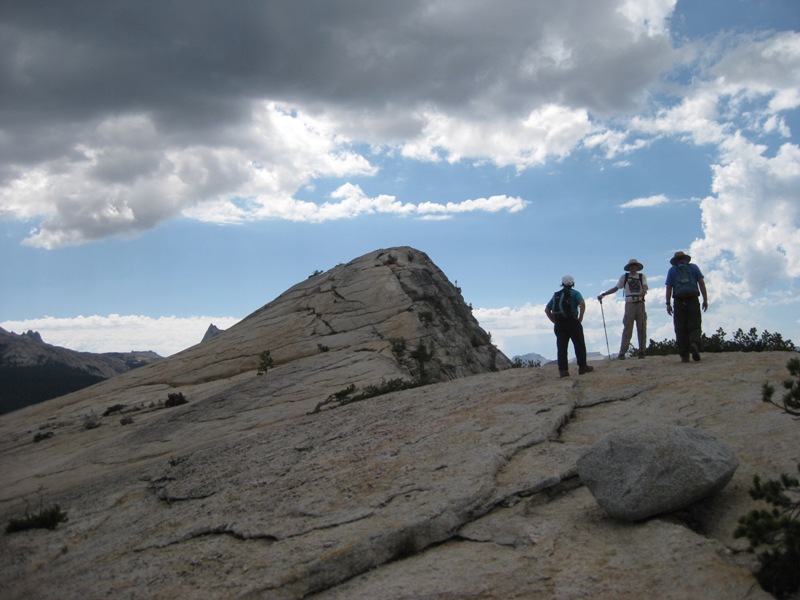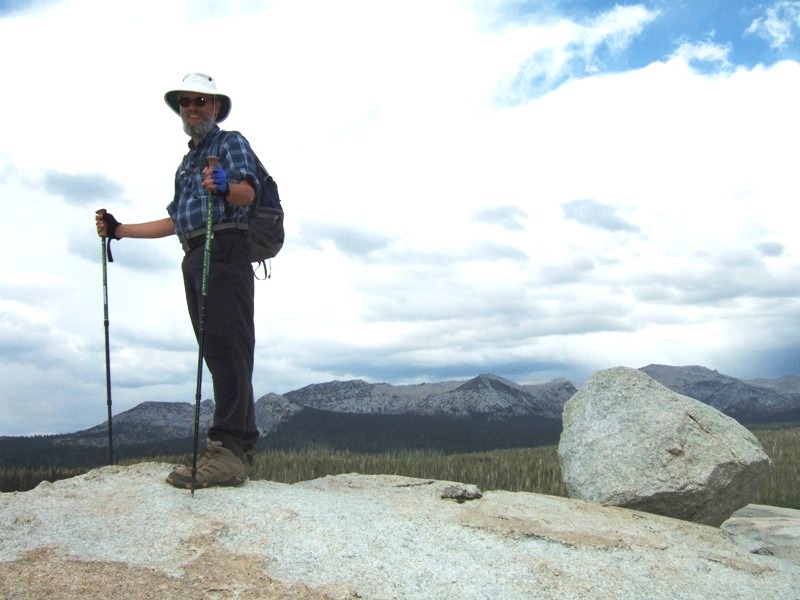 Picture courtesy of Bill Bushnell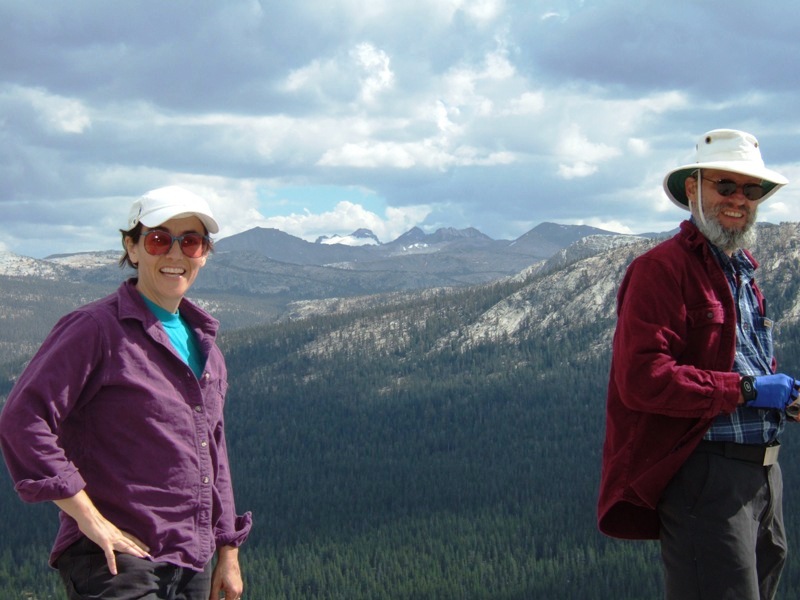 Picture courtesy of Bill Bushnell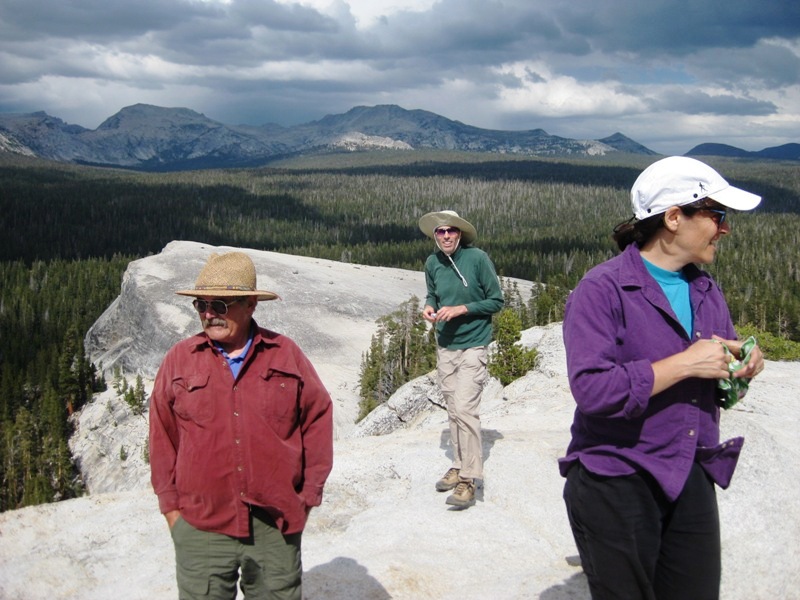 Lembert Dome 2
Lembert Dome ahead.
Frank and Ron stand at attention while Stella ties her shoe. David has a jolly ol' time.
Can we get going finally? We begin the climb up Lembert Dome.
David hides behind Stella. Well, almost.
Ron nods at the Wailing Wall while Bill deliberates how to gain the final ten feet.
Maybe a conference is in order?
Meanwhile Frank sneaks past and proclaims himself King of the Hill.