Mammoth 2009


Back to
Duck Pass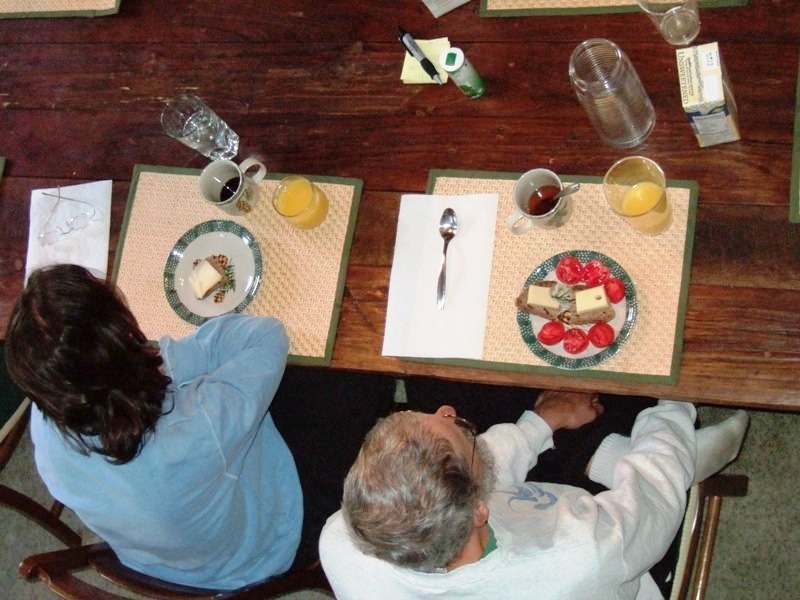 Photo courtesy of Bill Bushnell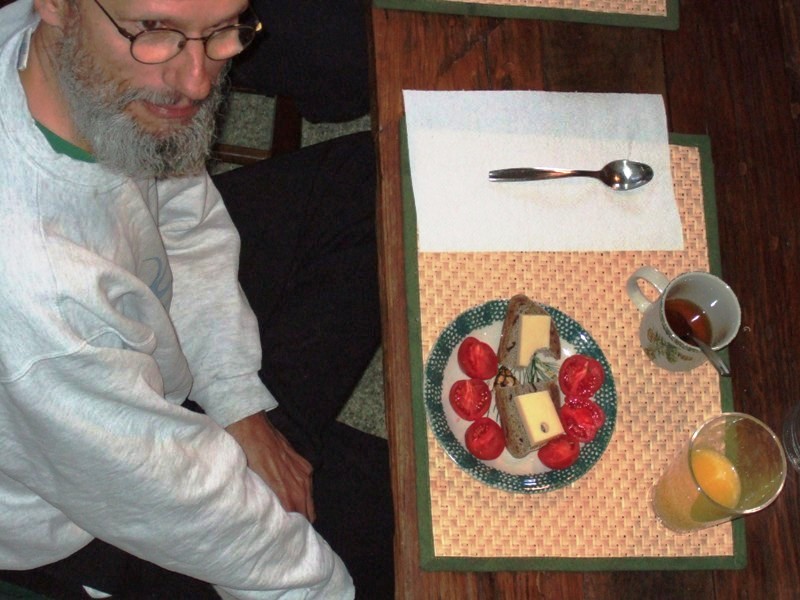 Photo courtesy of Bill Bushnell
A rather chaotic day with a certain lack of group cohesion. Last night we talked about maybe doing North Peak, or another longer climb. In the morning Frank was rather charged up for that. Stella wanted a rest day. Ron and Alice called somewhat late suggesting we visit them and start from there. When we got to their camp ground, they had decided on a plan of their own. We hung around there for a long time and didn't get moving till late in the morning.

We left the Saab at the camp site and took Bill's van to the trailhead. Everybody agreed to a pleasant little walk. Frank started off hard to burn energy and tire himself out during the pleasant little walk. After a good while, Stella was tired an turned back. Frank had reverted to a more leisurely mode. David wanted to climb up to Morgan Pass. Bill meanwhile wanted to do an exploratory excursion around a lake, skirting the lake atop a series of cliffs. Frank and David eventually vetoed that, and we briefly climbed Morgan Pass instead. When we returned to the parking lot we were already quite overdue, and Stella had started to worry.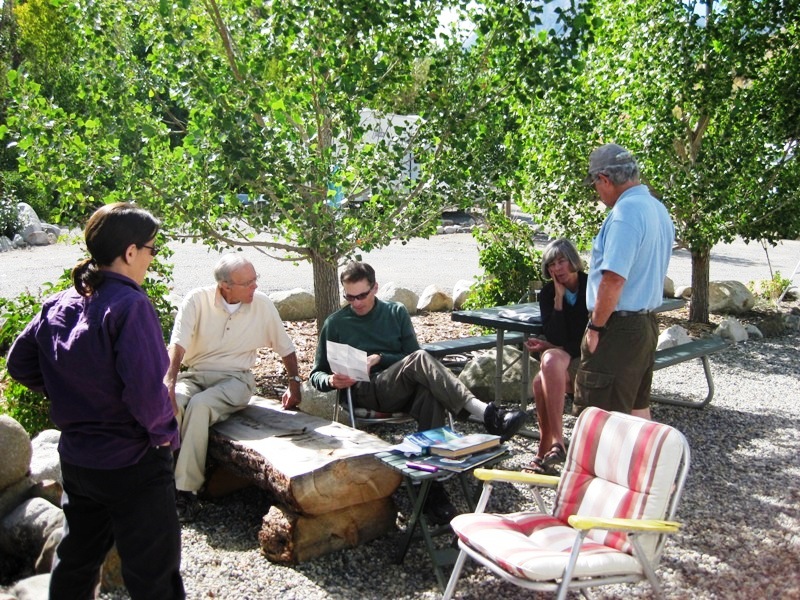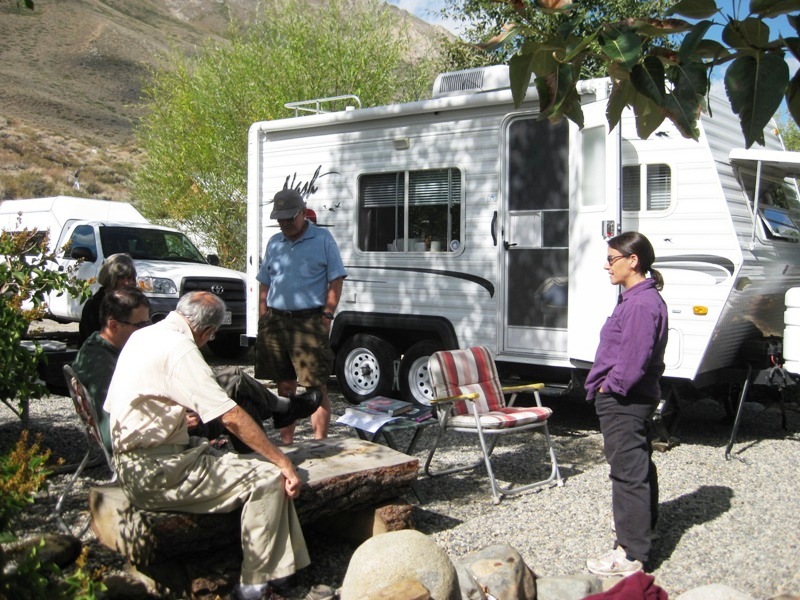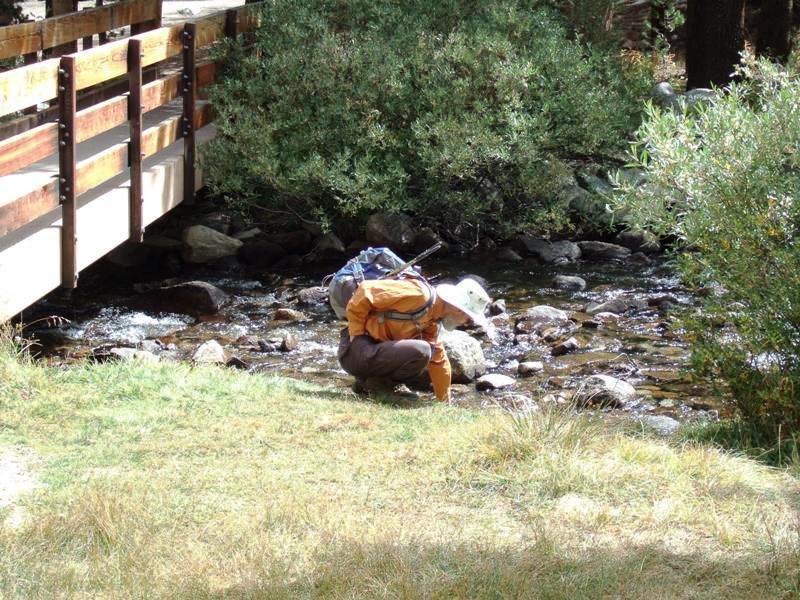 Photo courtesy of Bill Bushnell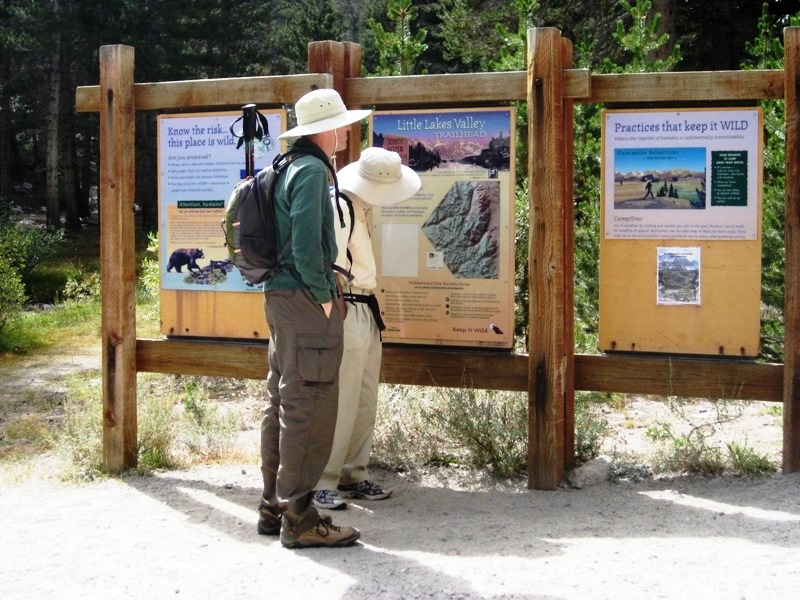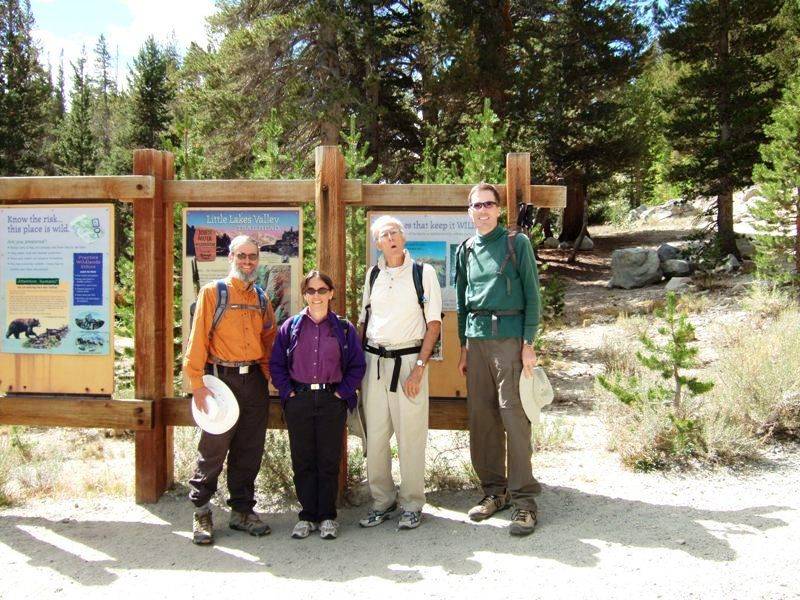 Photo courtesy of Bill Bushnell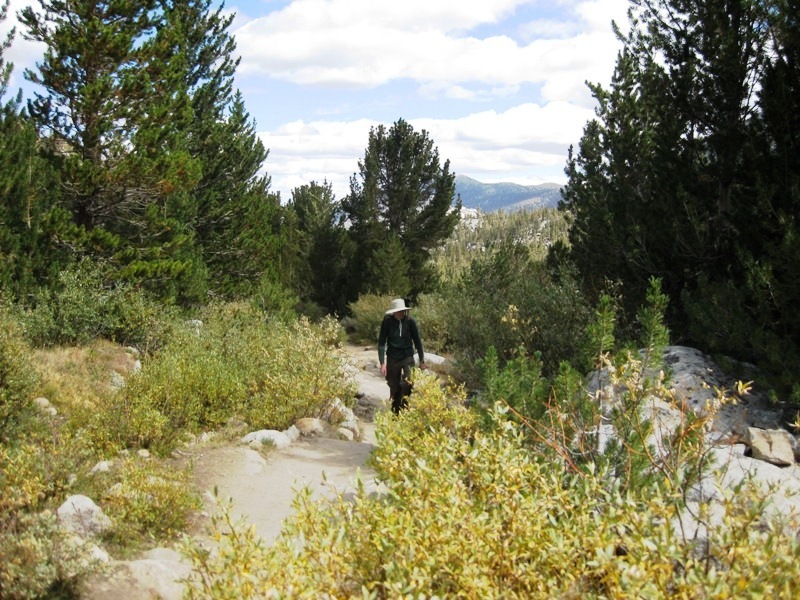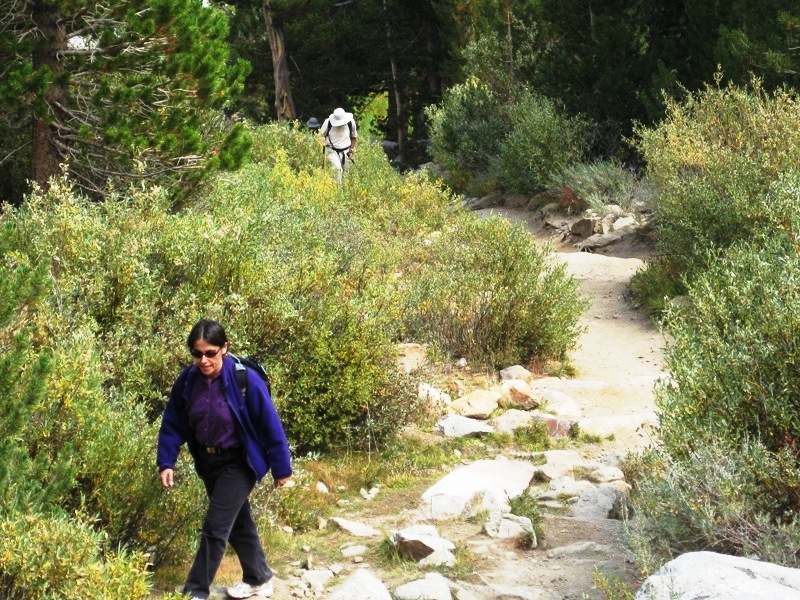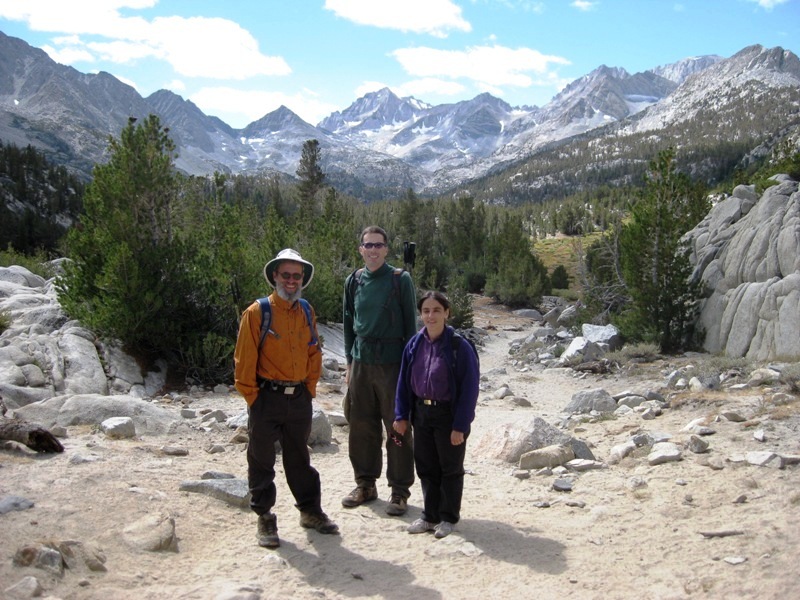 Little Lakes 2
Somebody though it worthwhile to photograph Frank and Stella's "European" breakfast.
Stranger still, Frank thought it worthwhile to hang the pictures on his website.
David, Bill, Stella and Frank visit Alice and Ron at their campsite.
We admire their new replacement for the old Particleboard Palace which had begun to disintegrate.
Frank tests the water for the hike. (kinda cold).