Spice Cabinet
---
This is what our spice cabinet looked like before.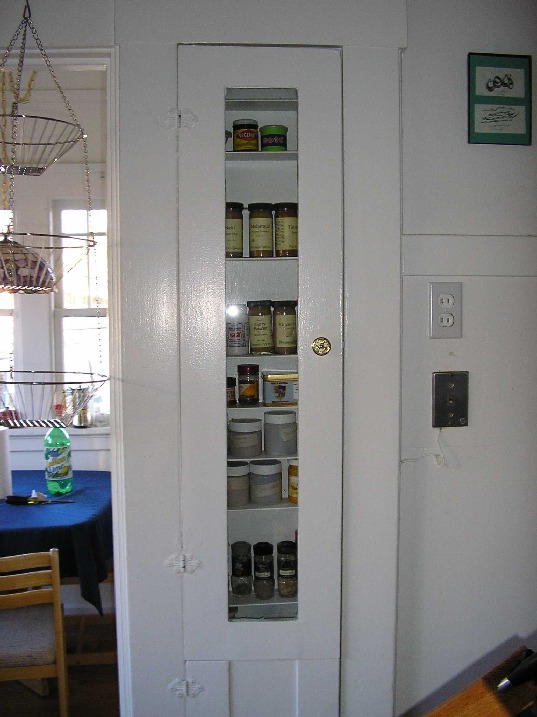 ---
And this is how the spice cabinet looks now. Some of the pictures (most of them) were taken before the finishing was finished. Now it shines shinily.
The spice cabinet was built over several weeks from Eastern Red Cedar, and finished with tung oil.
The work was more difficult than I had anticipated, especially, the walls became rather thin, so that pieces kept breaking off that had to be glued back on. Initially, I wanted to fasten only with glue, but ended up nailing some, and the glass was attached with staples.
The piece taught me alot.

But I think it turned out quite beauttiful anyway, not least because of the wild looking wood!