Mammoth 2009


Back to
Postpile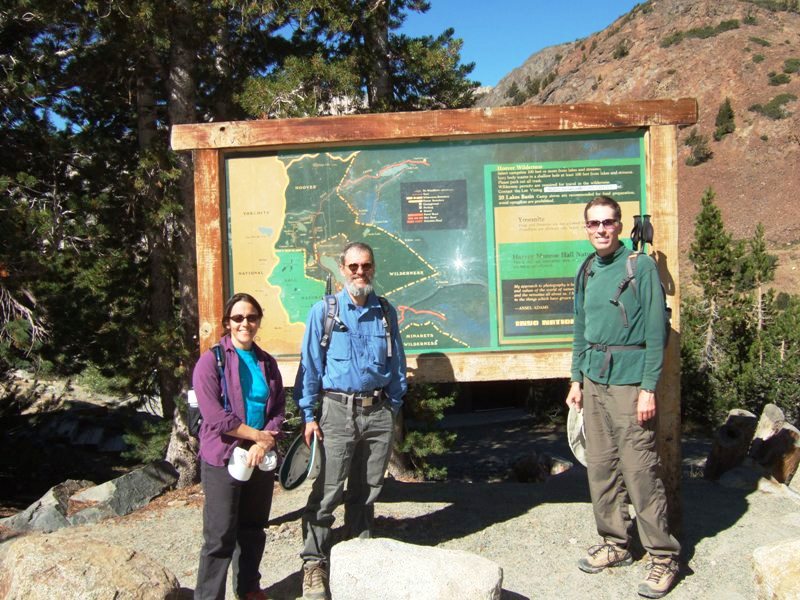 Photo courtesy of Bill Bushnell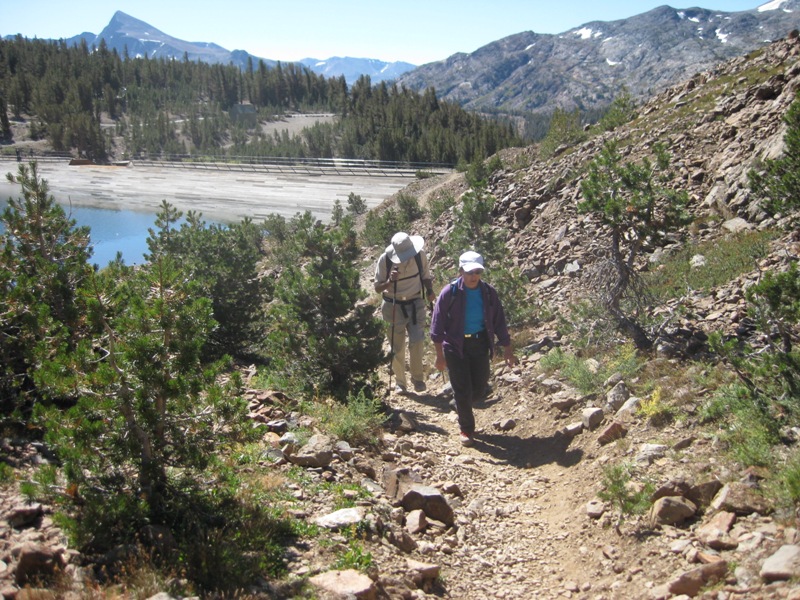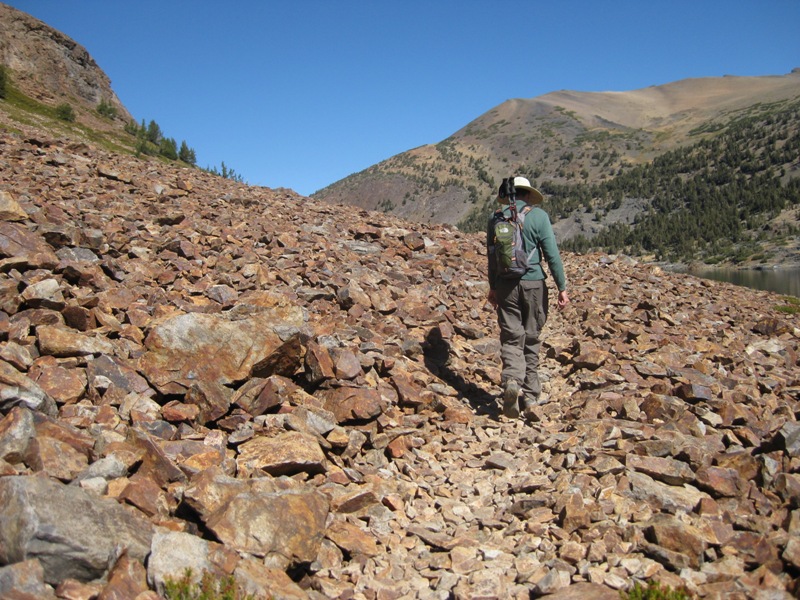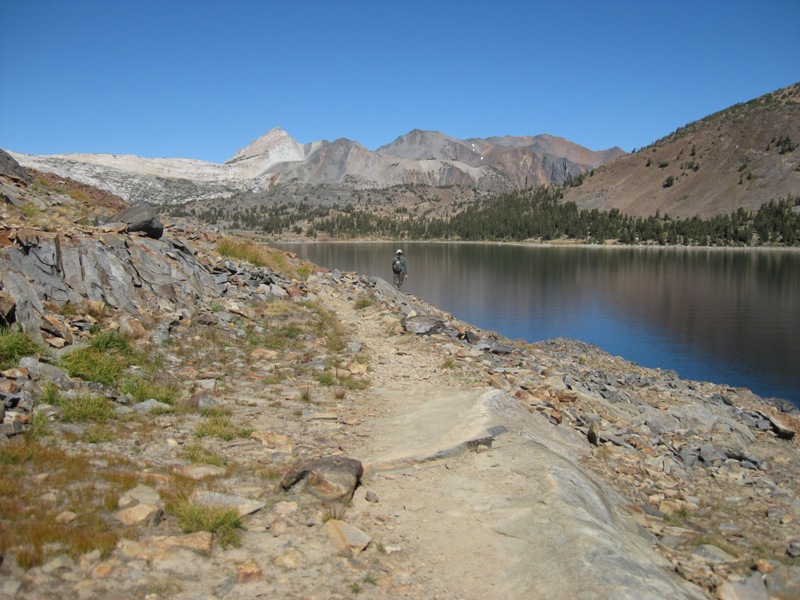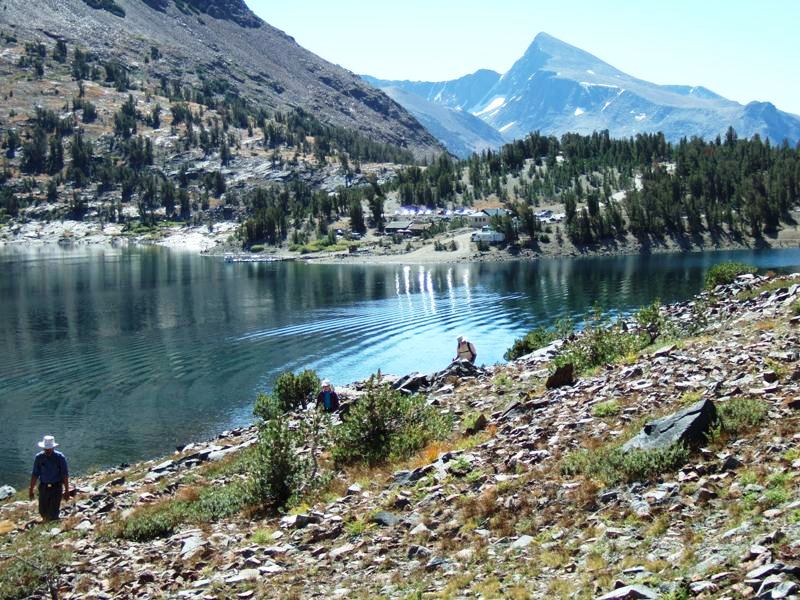 Photo courtesy of Bill Bushnell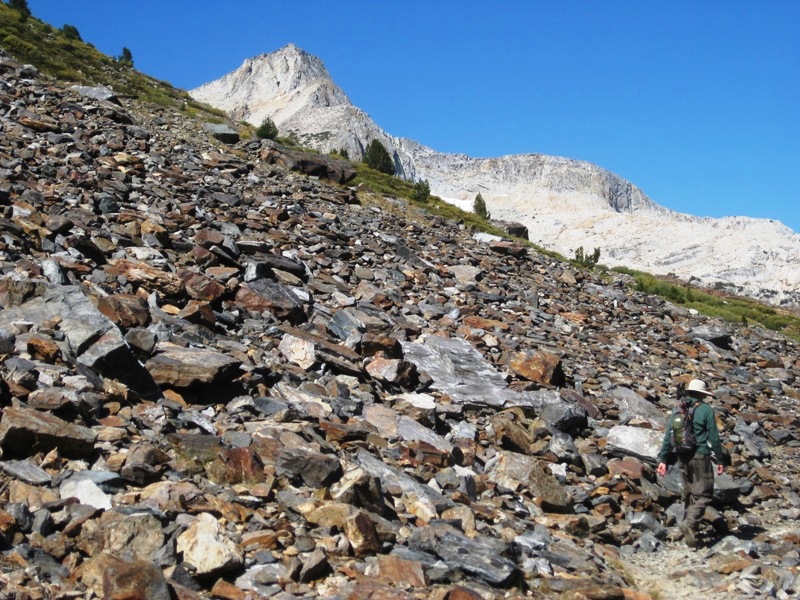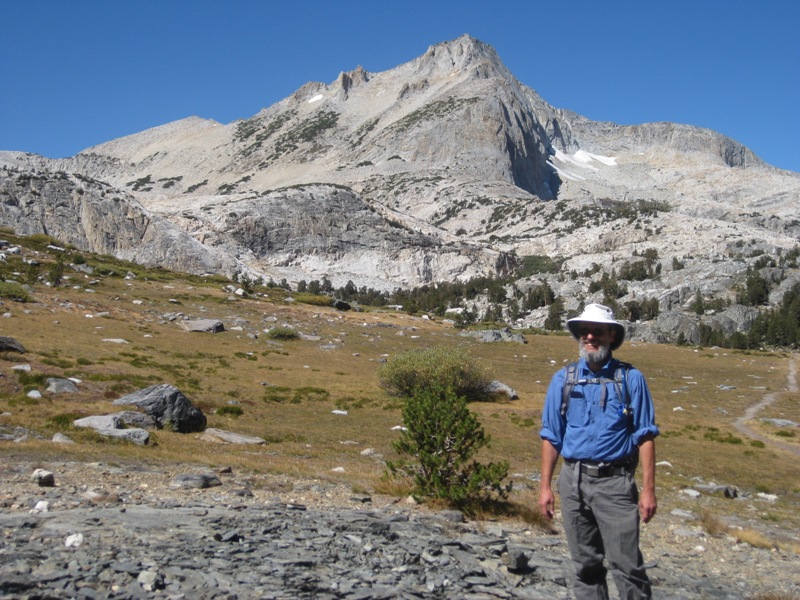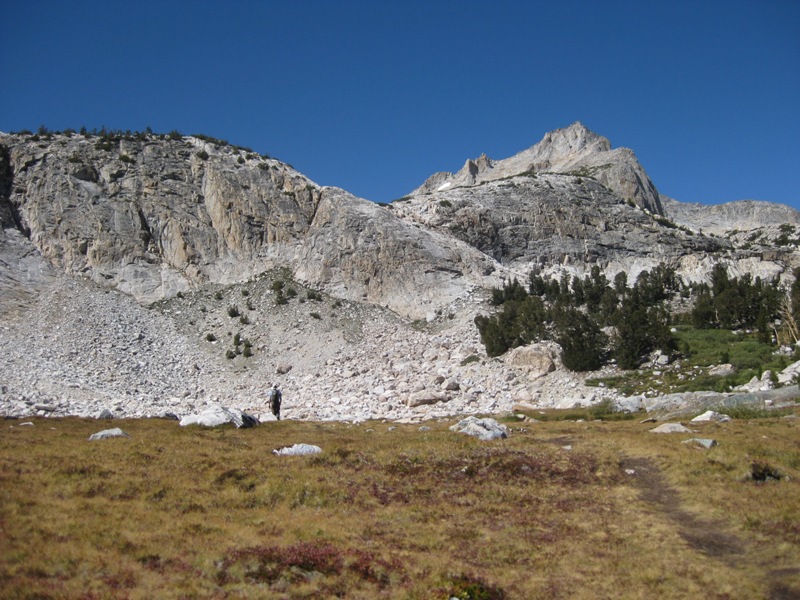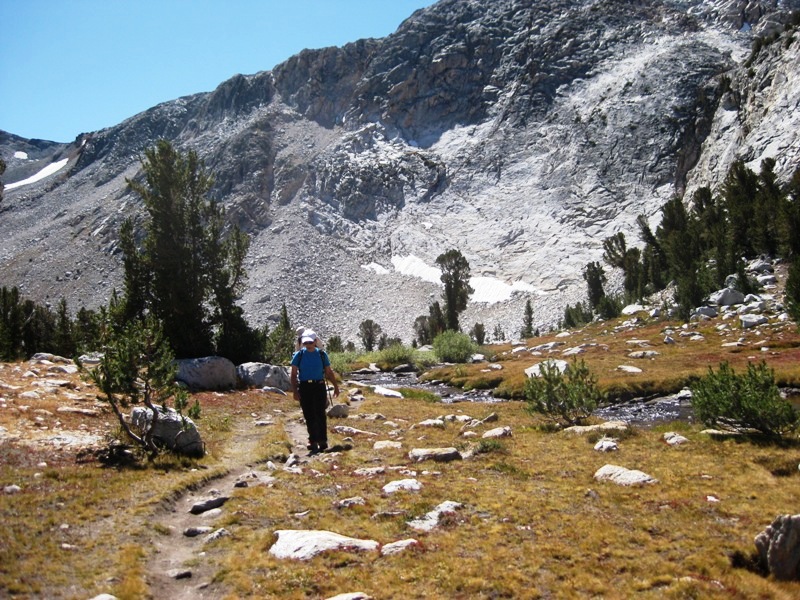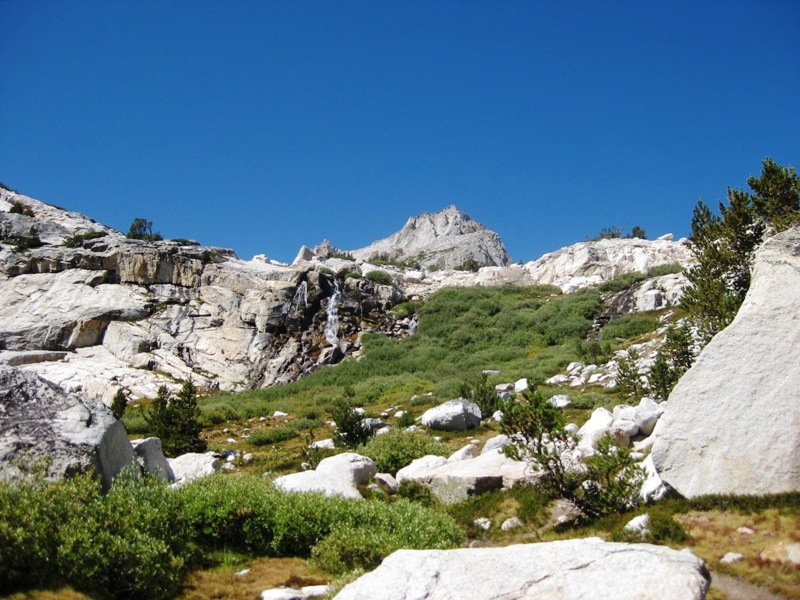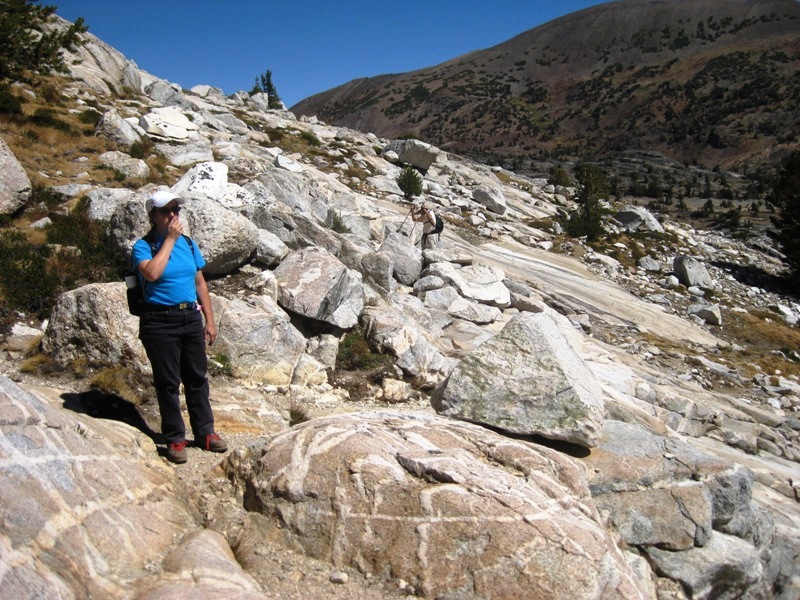 Photo courtesy of Bill Bushnell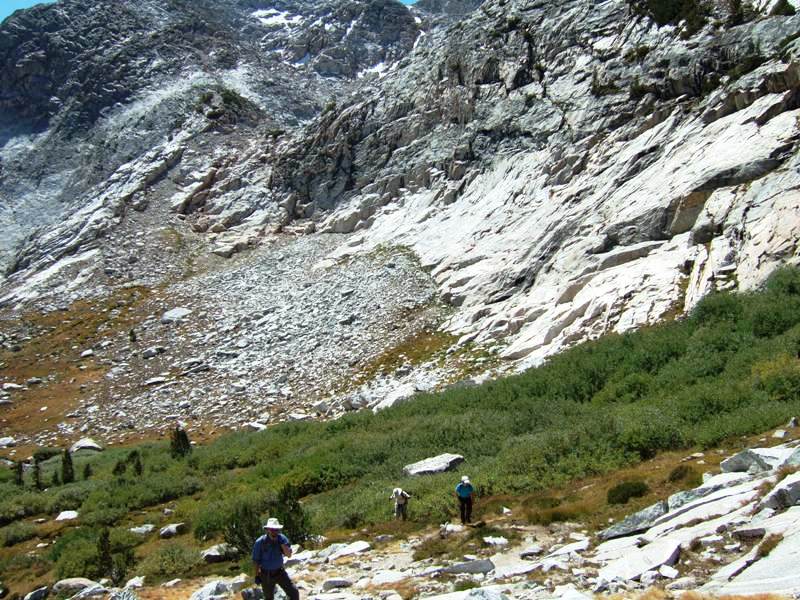 Photo courtesy of Bill Bushnell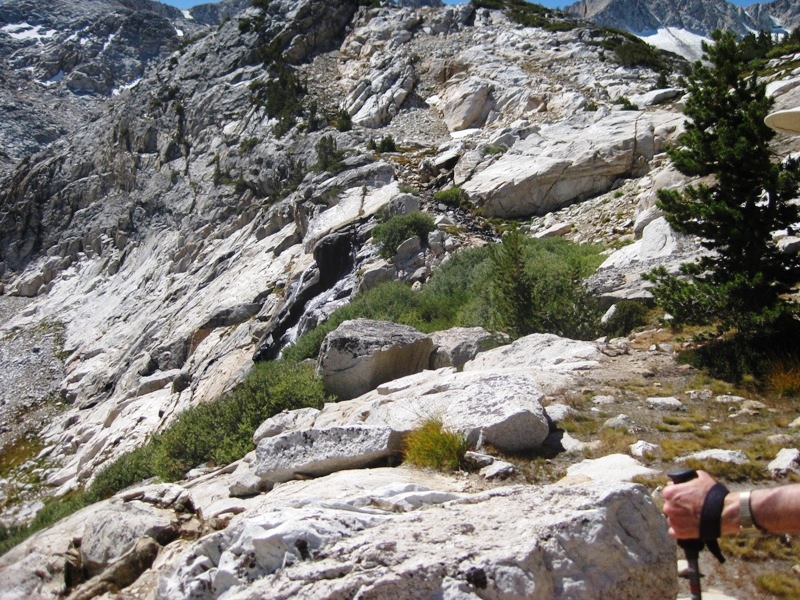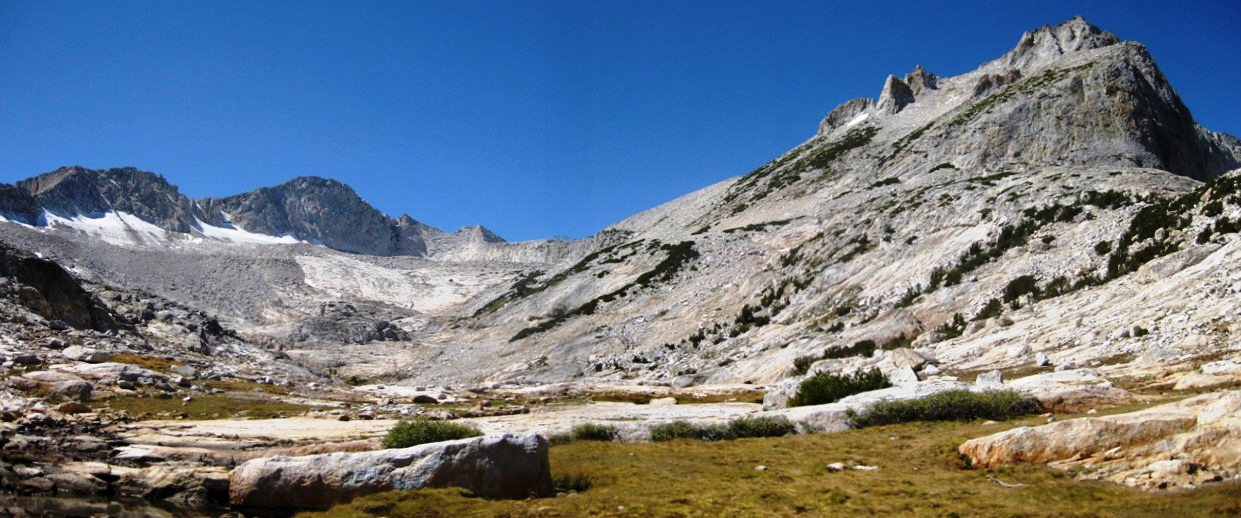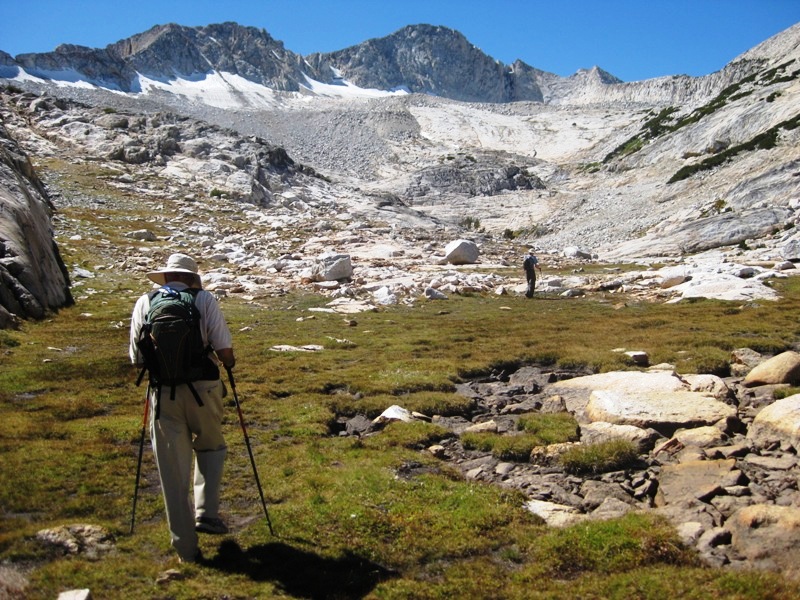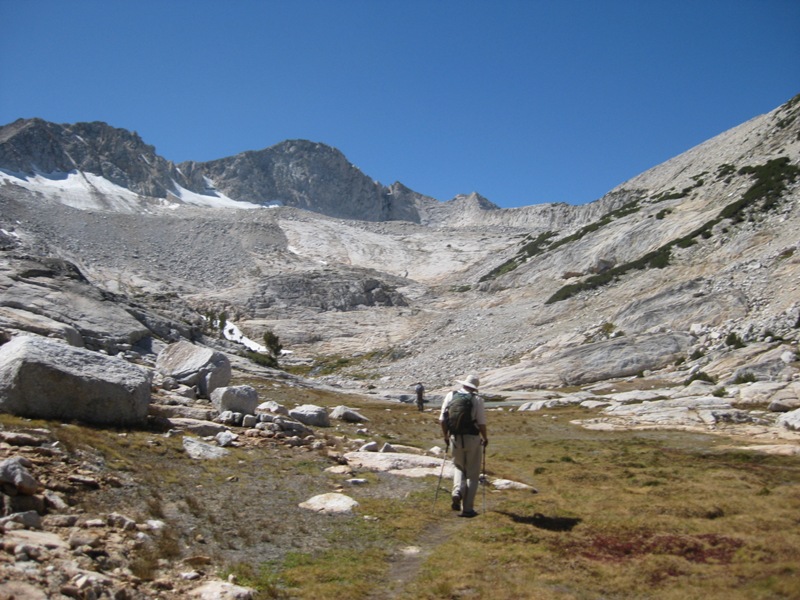 Photo courtesy of Bill Bushnell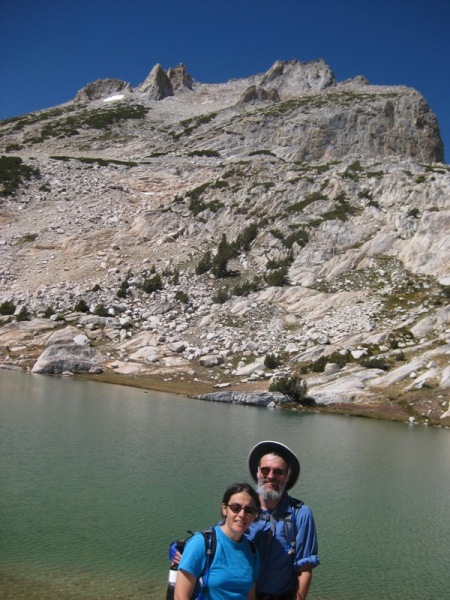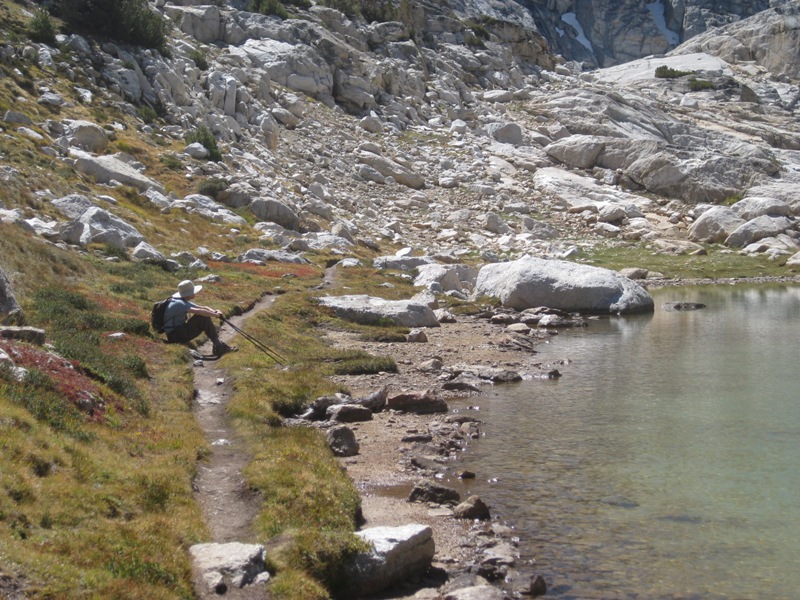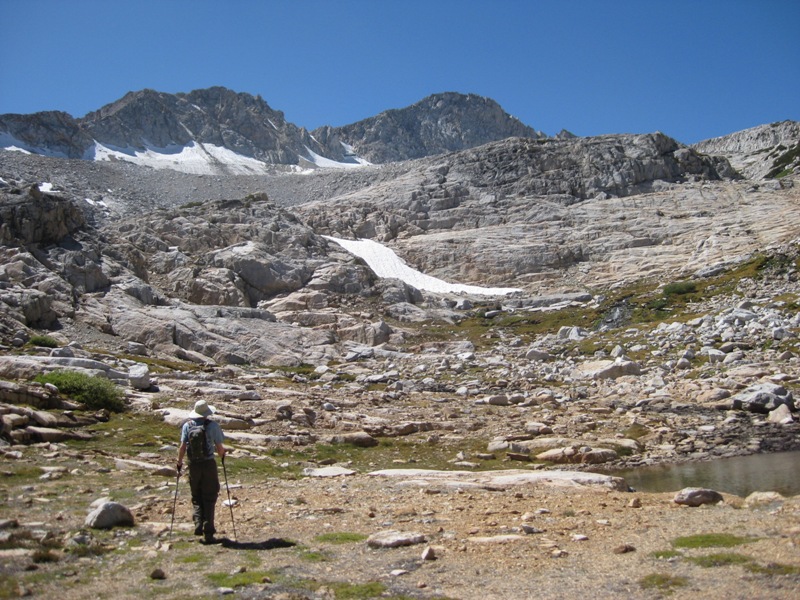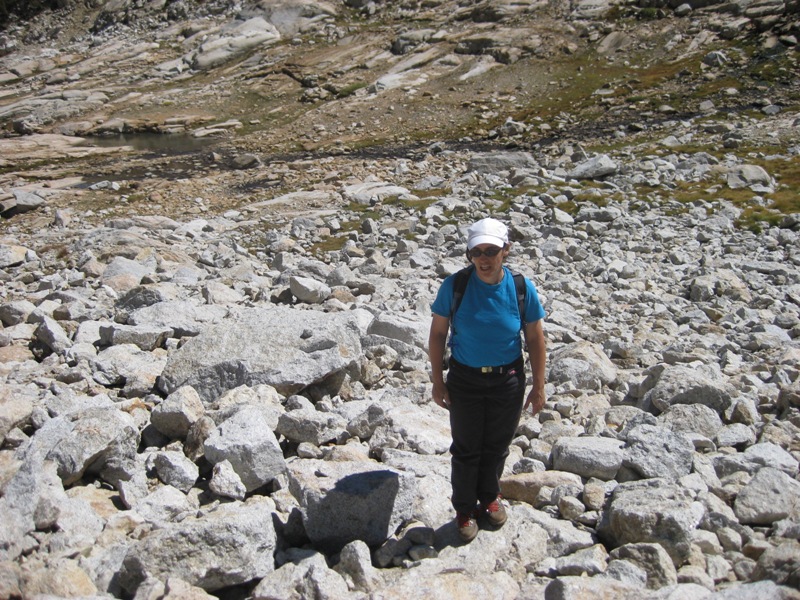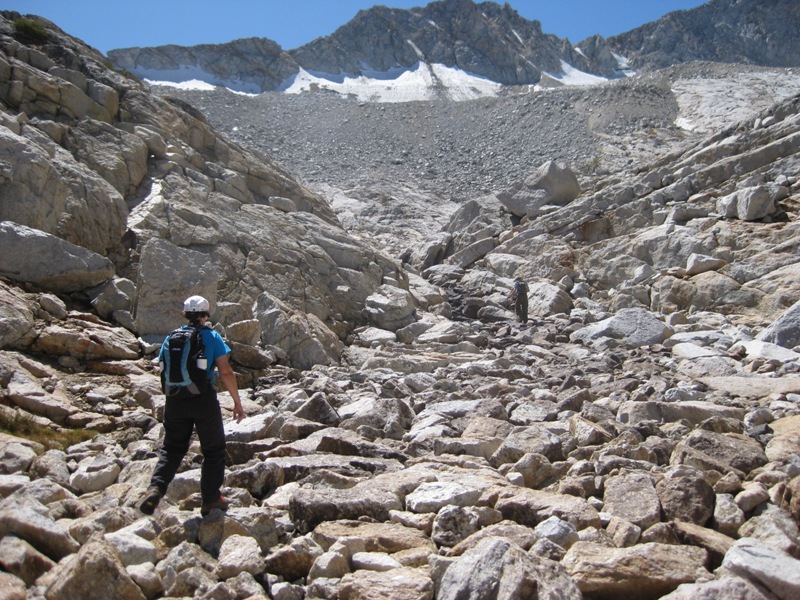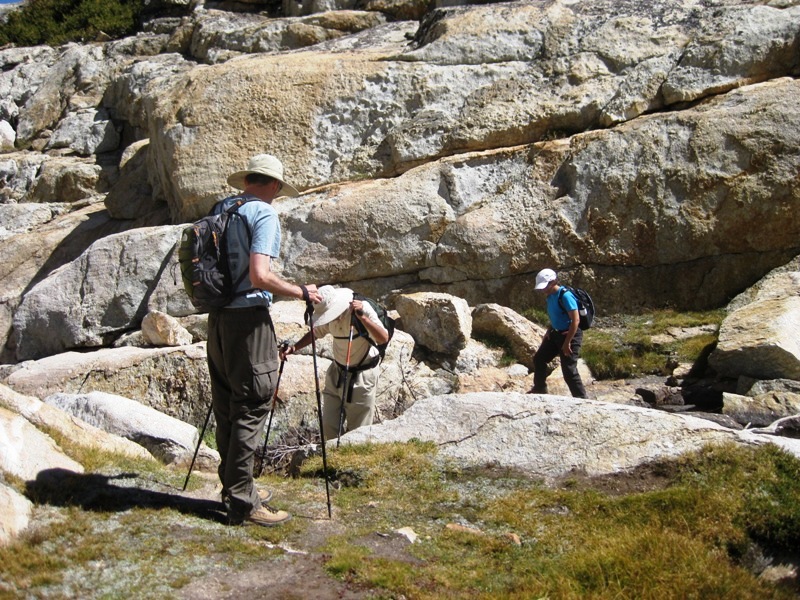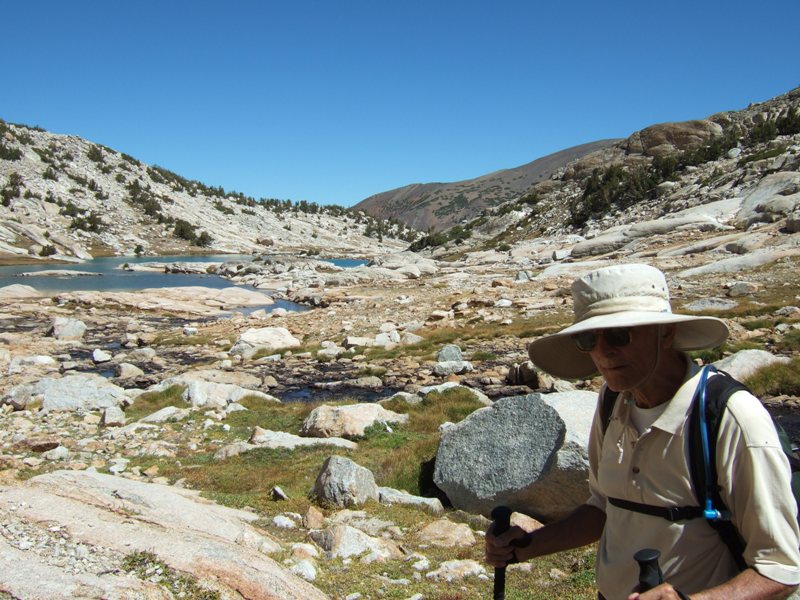 Photo courtesy of Bill Bushnell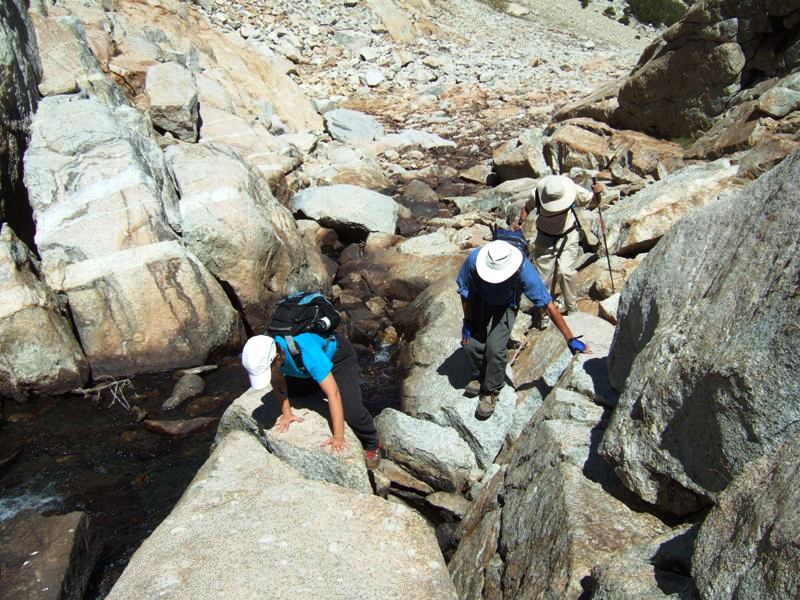 Photo courtesy of Bill Bushnell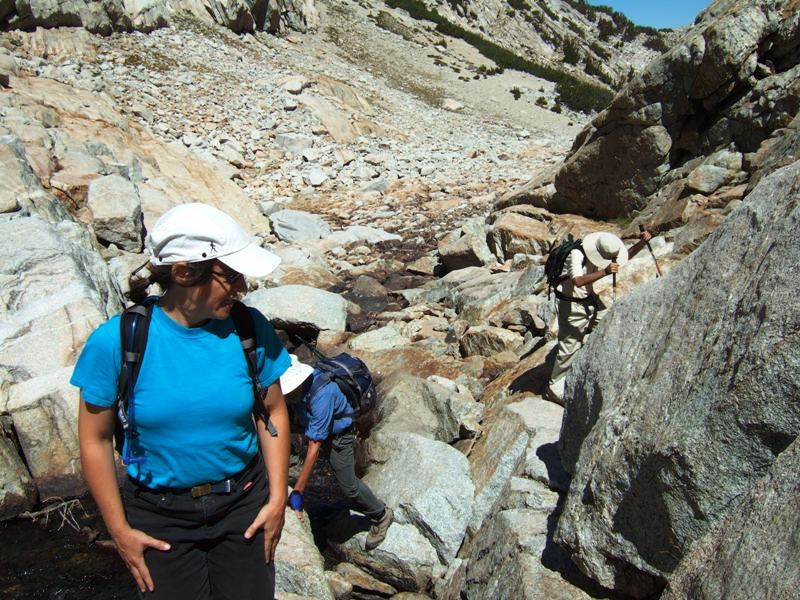 Photo courtesy of Bill Bushnell


North Peak 2
Finally the Big Day of the Epic Climb has arrived. Group Photo at Trailhead.
Two years ago we took the ferry from here to cross Saddlebag Lake for our hike through the Twenty Lakes Basin.
Today we master the clinkers on foot.
Our first glimpse of North Peak.
And there she is! That's our mountain! *gulp*
We find a spot to cross.
And the next little climb begins.
North Peak on the right. A litle further back on the left, Conness.
Bill's Photo of David taking a photo of Stella and Frank.
This photo.
Bill rests after taking that photo of David taking this photo of Stella and Frank.
Onward ho!
Stella thinks, you gotta be kidding!
. . . as she surveys the streambed ahead.
Yup, it's up the streambed.
Look, there's even some stream in it.
And here Bill calls a break before the climb starts in ernest.