Last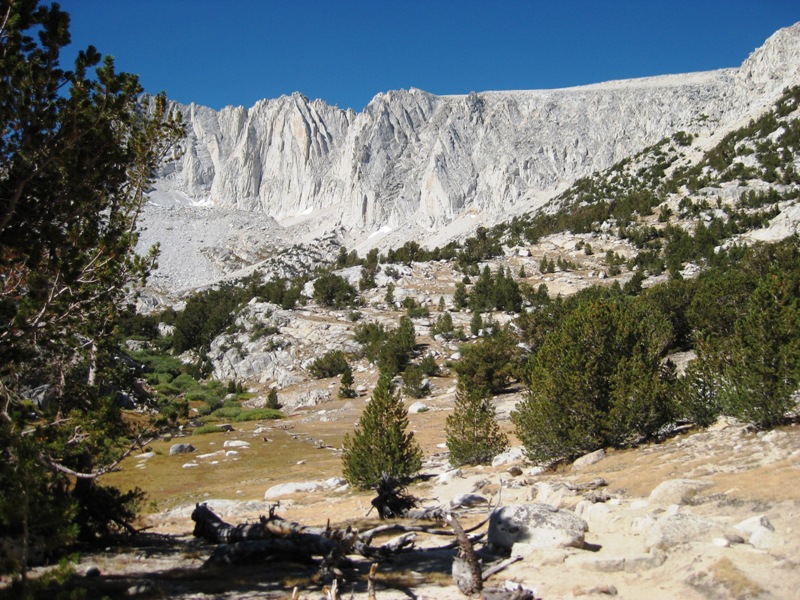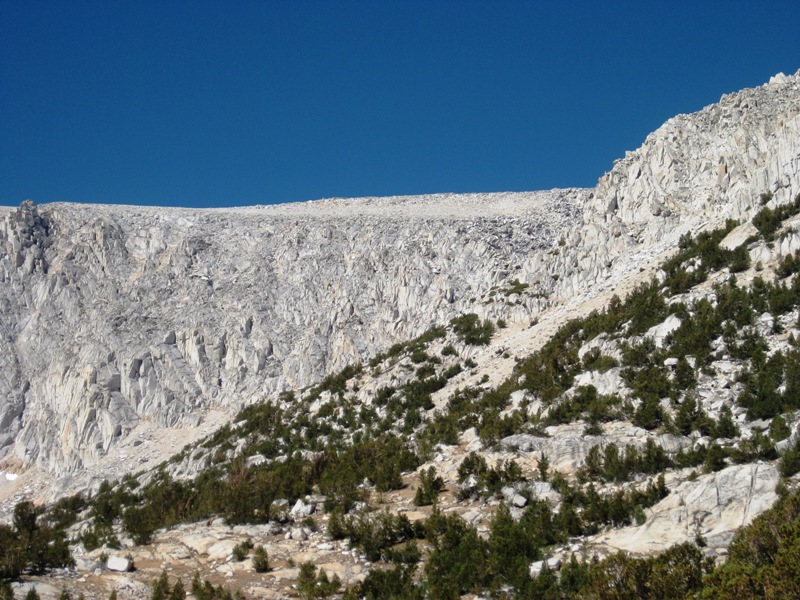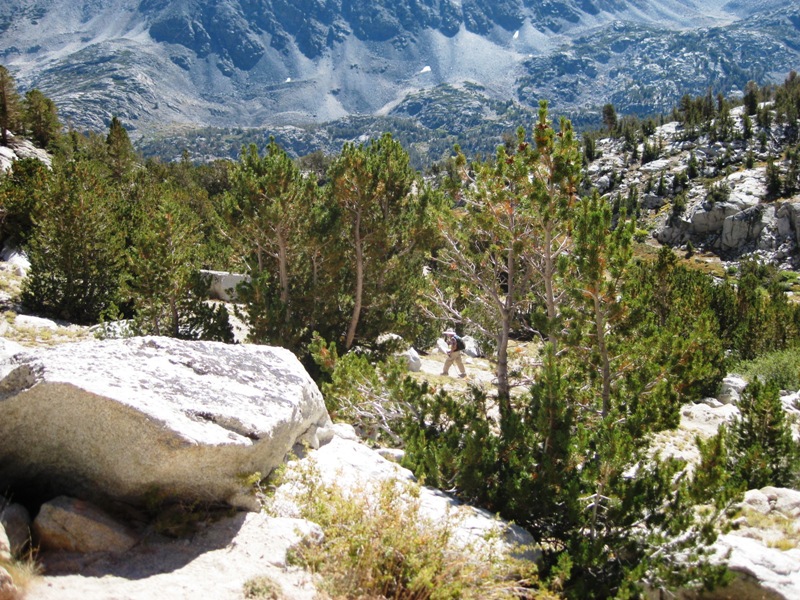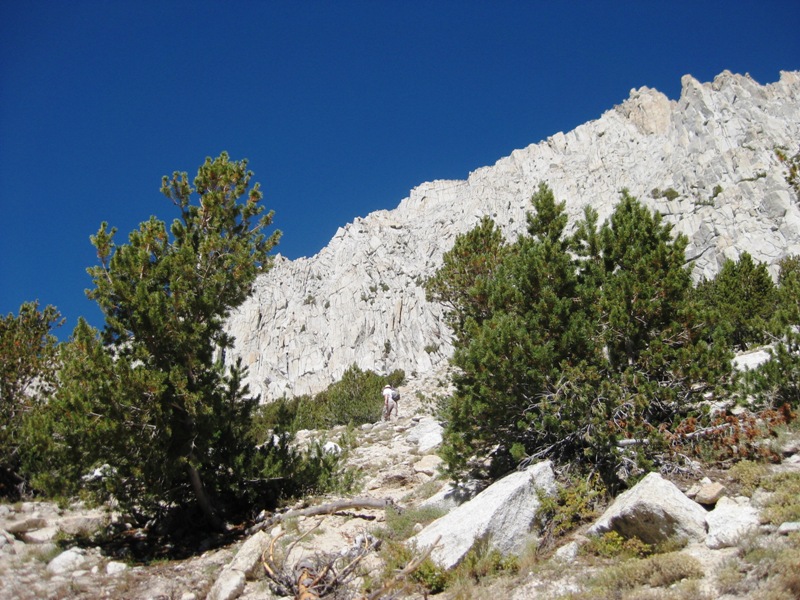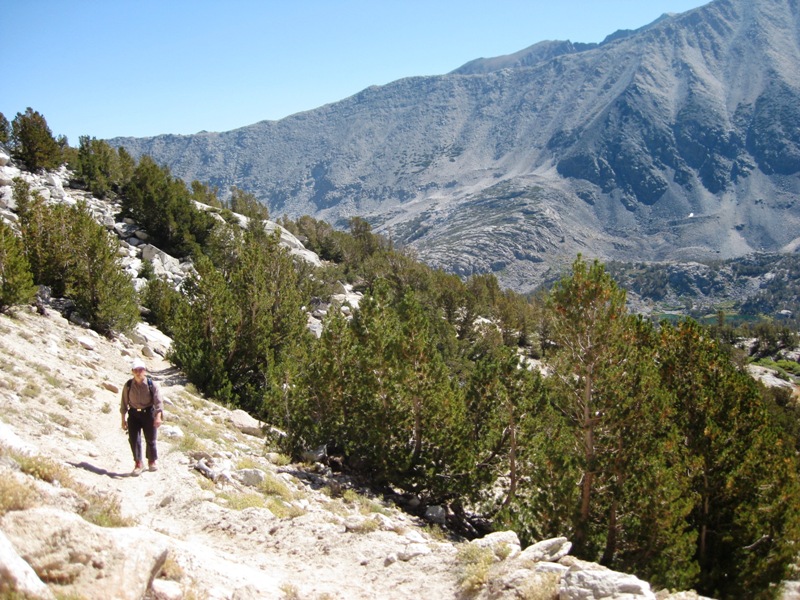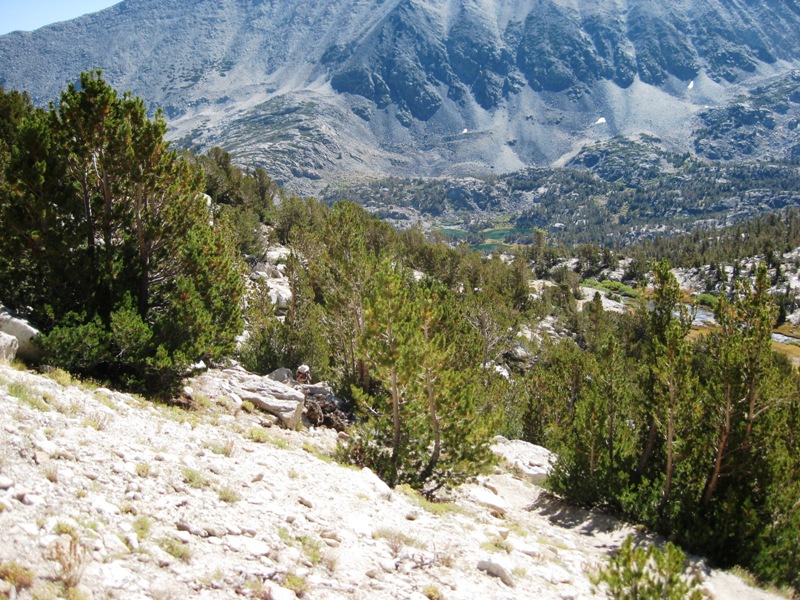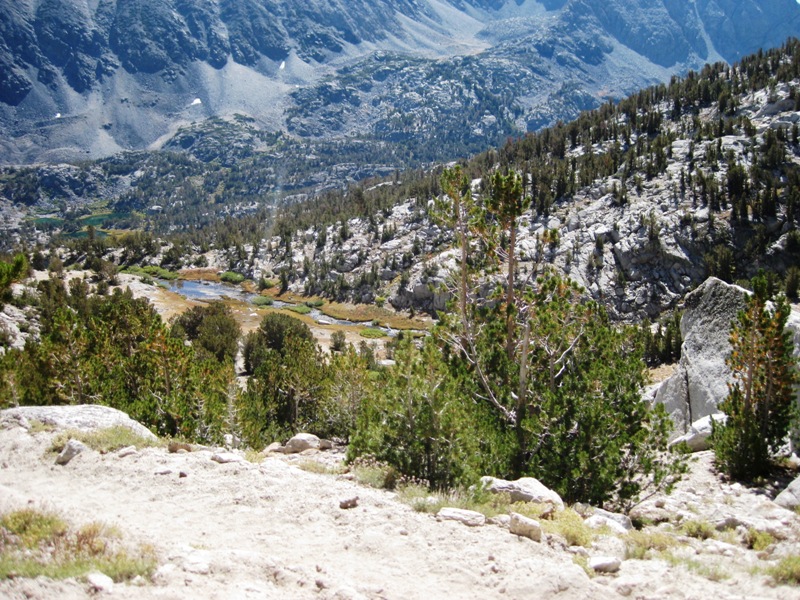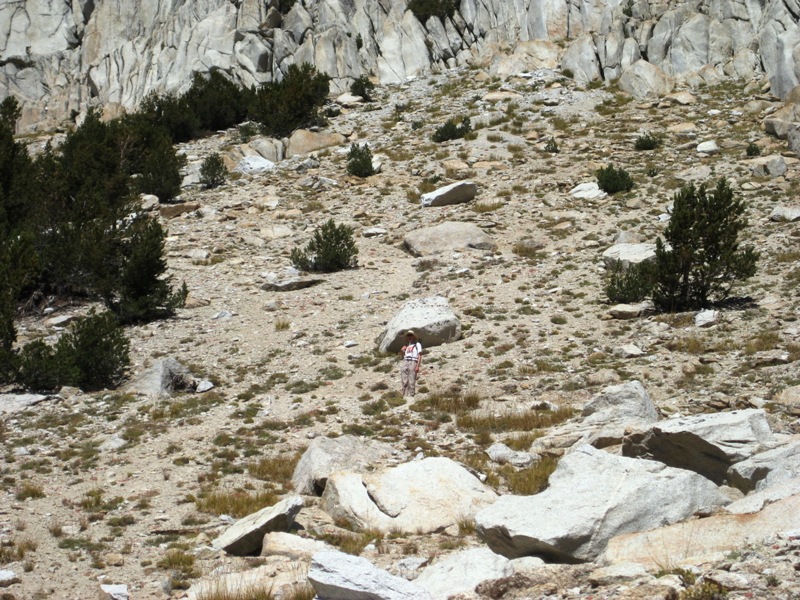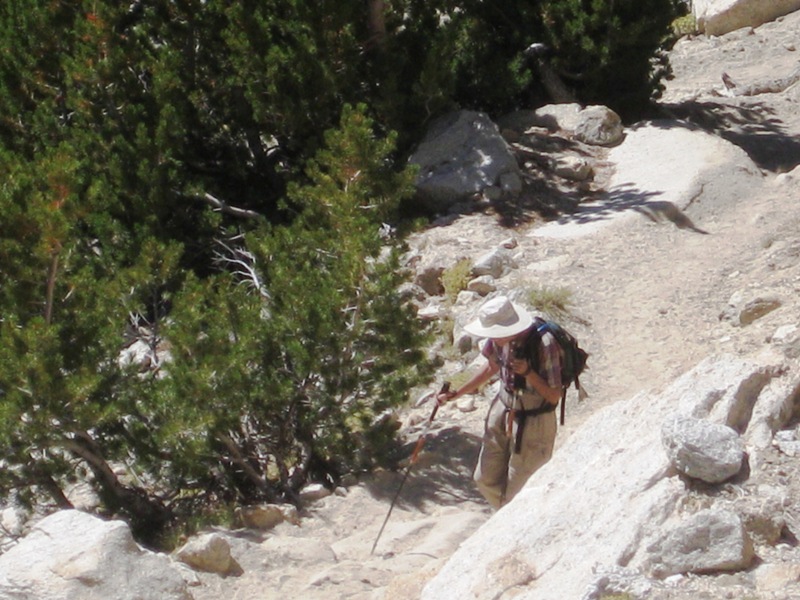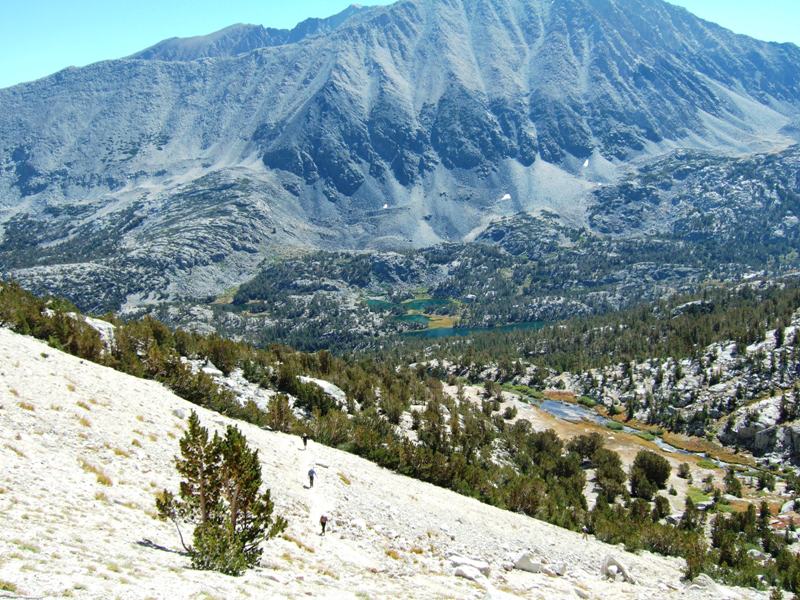 Photo courtesy Bill Bushnell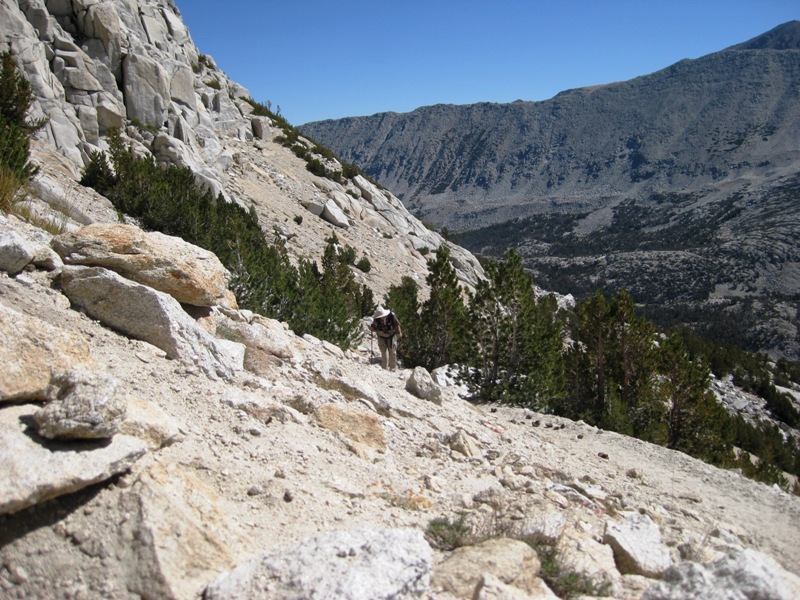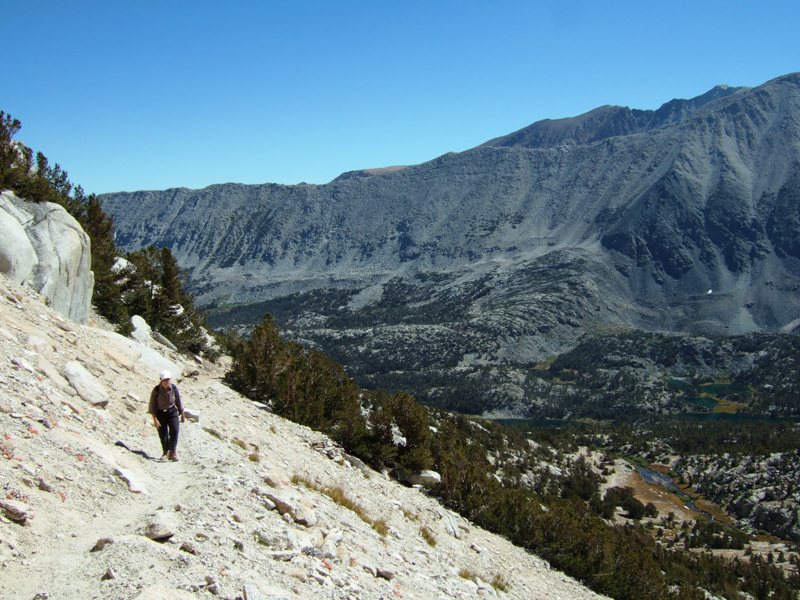 Photo courtesy Bill Bushnell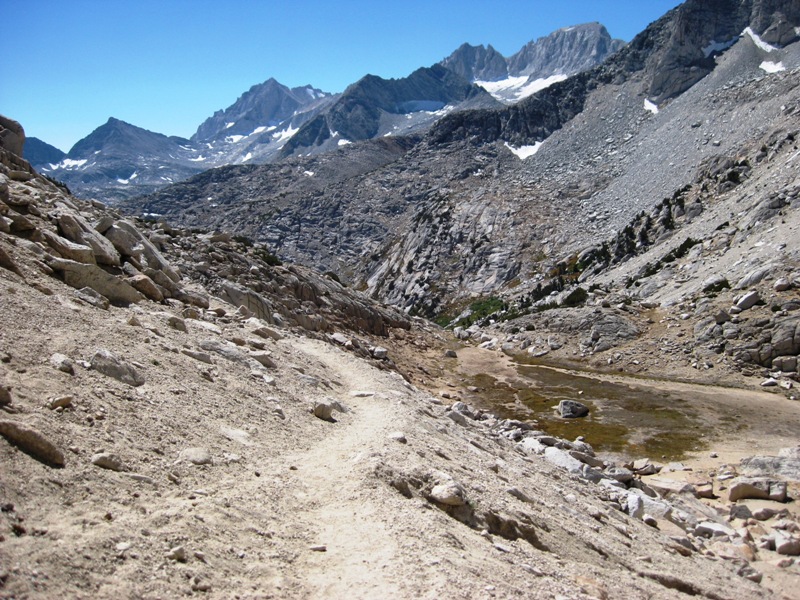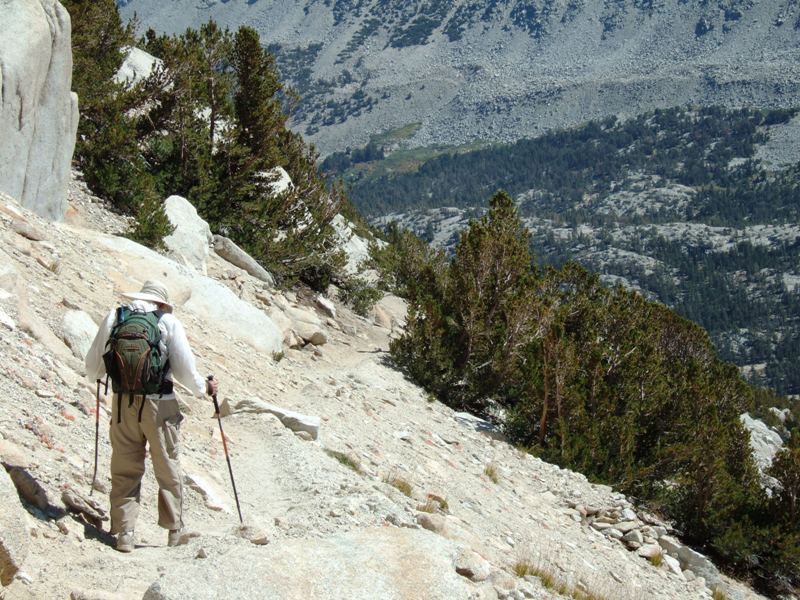 Photo courtesy Bill Bushnell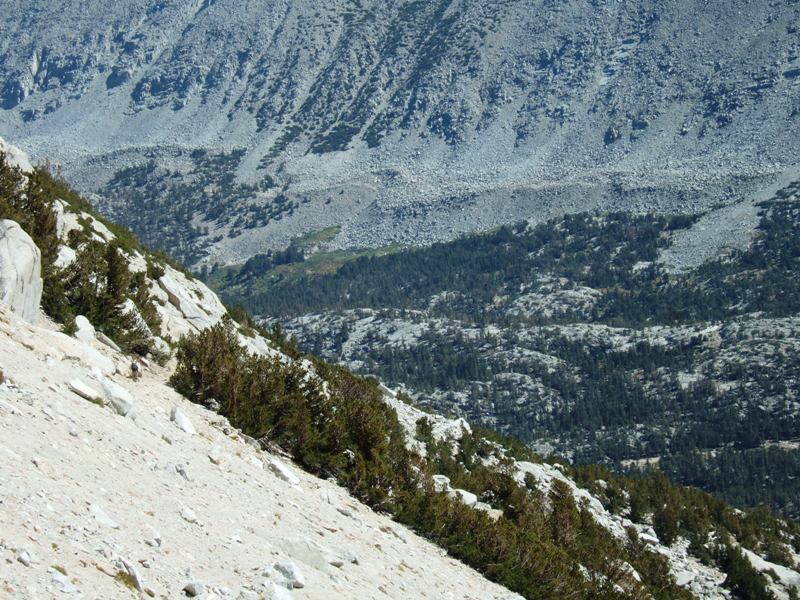 Photo courtesy Bill Bushnell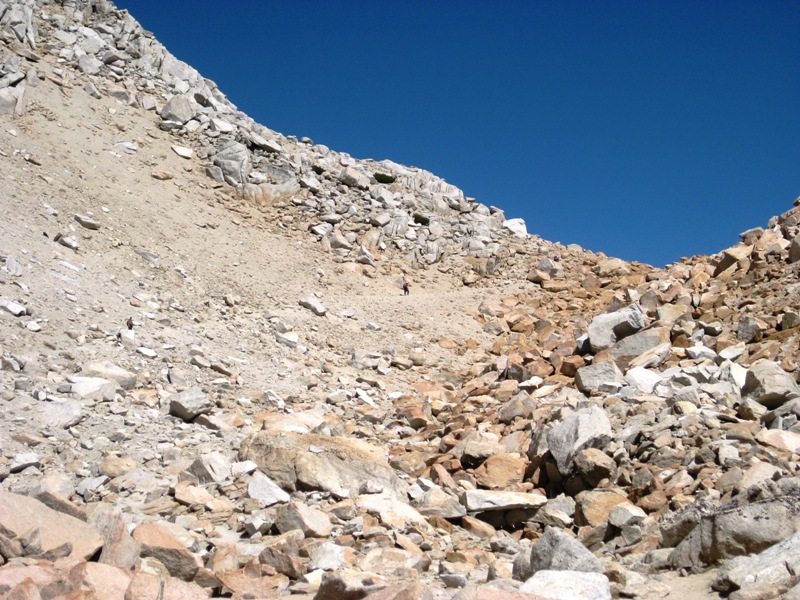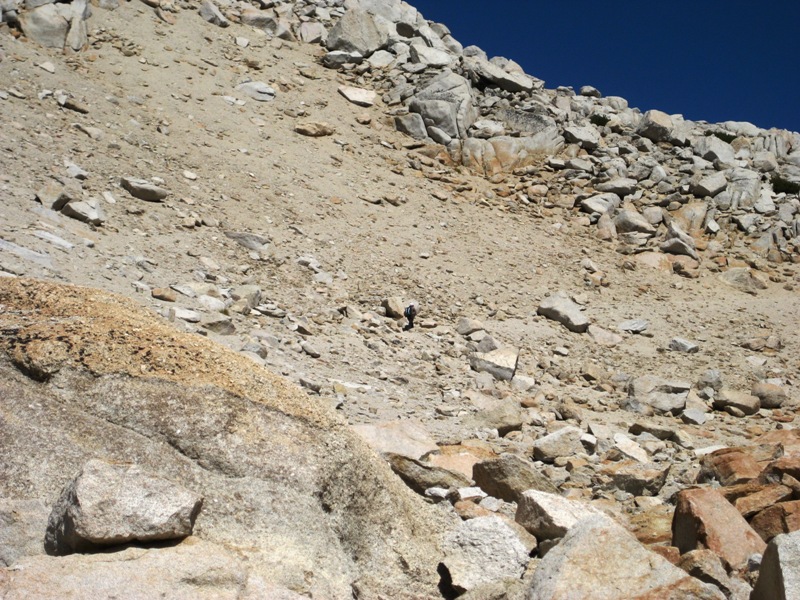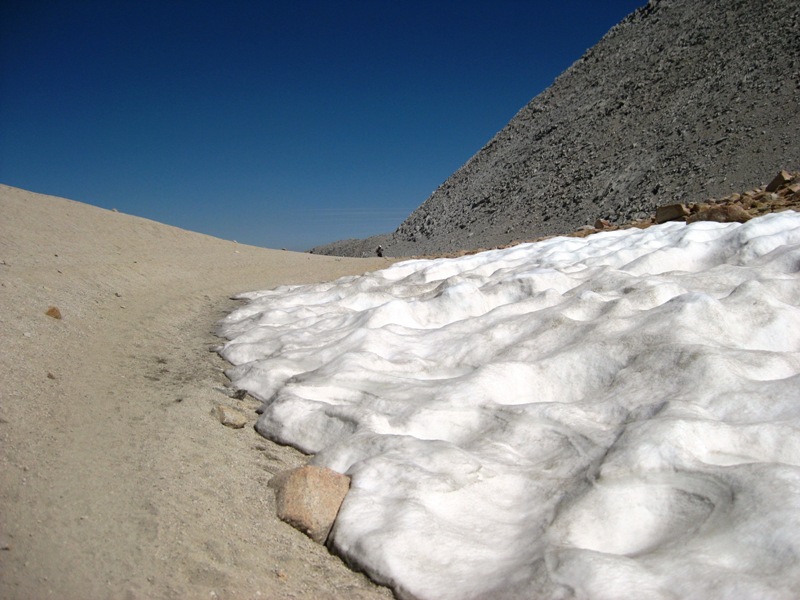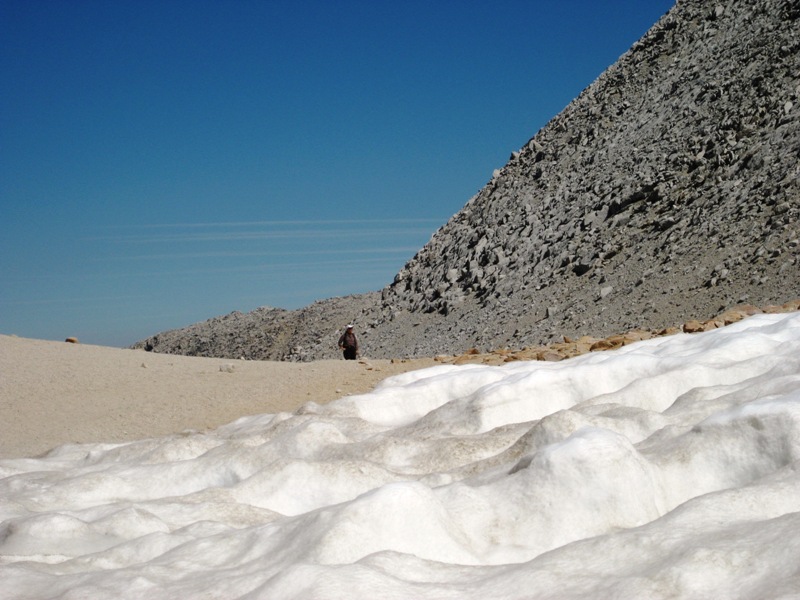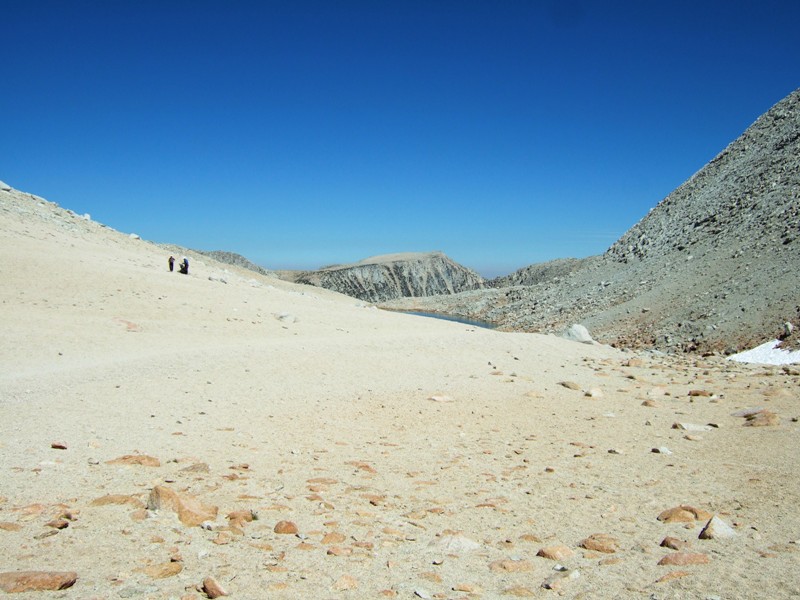 Photo courtesy Bill Bushnell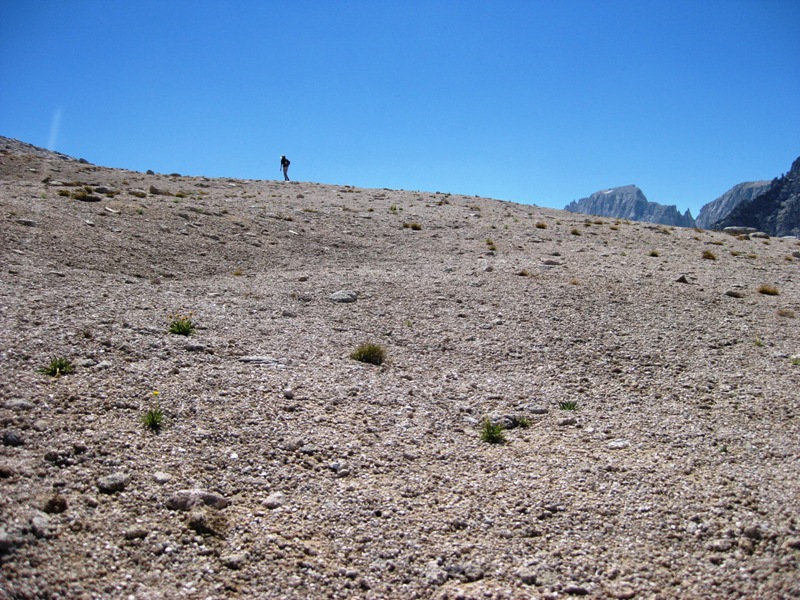 Next
Stella and I round a corner, stop and look. It is breath taking - we hold our breath. Suddenly the fatigue is gone, and that feeling of excitement tingles the soul.
Okay. We will be ascending to Mono Pass up there, up behind the green triangle on the right.
David takes up the rearguard,
Bill the vanguard.
Stella (and Frank) the midguard.
Bill watches from above.
And David still approaches from below.
David approaches his turnaround point.
Stella bridges to Bill, and continues upward while Bill waits for David and Frank.
Frank also talks briefly with Bill, who waits for David, and continues into the Pass.
David's work is done for the day,
and heads back down to the rendezvous point to wait for us.
Stella ahead, behind the guy with the blue shirt.
[Editor's query: ambiguity intentional?]
The going gets rougher, the terrain more coarse and inhospitable.
Stella passes an egg carton,
and reaches Mono Pass.
Stella and Frank find a rock in the desert, intending to have a bite to eat while they wait.
Bill tops the Pass alone, interrupts our intentions to eat: there is a nicer spot if we can hold on another half hour.